Benefits
Who
benefits

?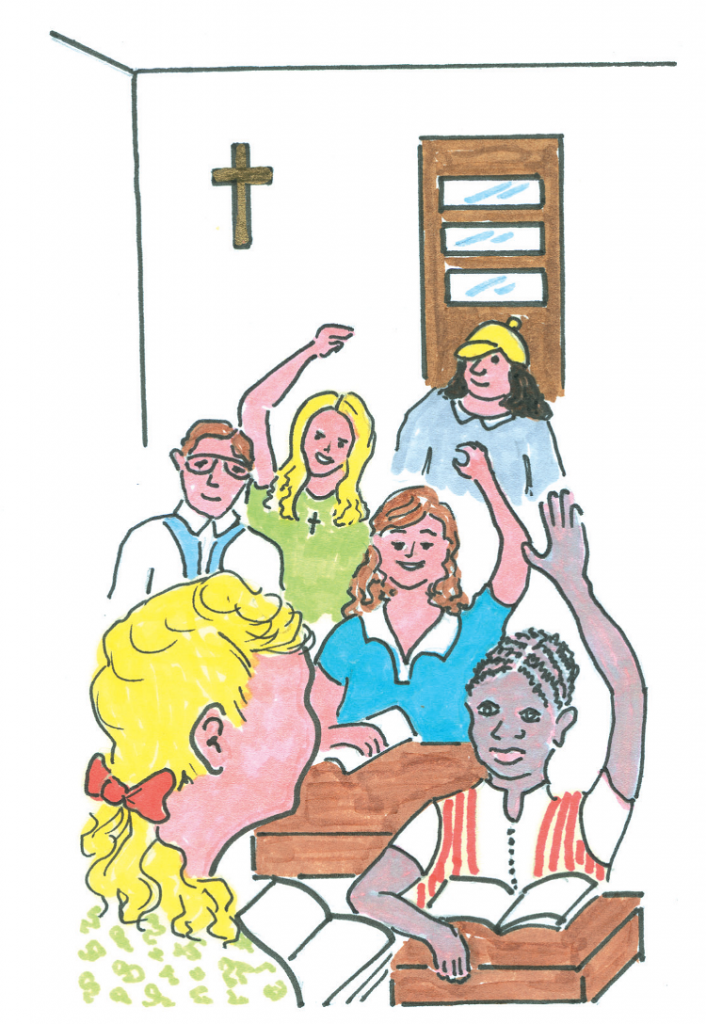 – Elementary & High School Students (Excellent supplement to the textbook)
– Adult Education Classes
   (Senior Groups will enjoy the
Know Your Catholic Faith

GAME)
– Evening and Weekend Classes
– Bible School Students
– RCIA
– Home School Students
– And what a great way to recall, build and retain memory and have a good
   time for assisted living and nursing home residents
– Adult Parish get-together
PARISH USES
Parish Religious Education programs (with evening and weekend time short, doesn't a game come in handy?)
Faith Formation
Adult Education
Teacher Training/In-service Workshops
Parish Sacramental Preparation
FOR FAMILIES
Families will find the game an engaging way to teach their children about the Faith
Parents and grandparents have an opportunity to learn what they may not know
Children are helped with their classroom religion instruction
The game is a great aid for students not attending Catholic schools
The material has received an Imprimatur and is true to the Catholic Church.
The game is simple, yet engaging and adaptable. Subject matter is intensely absorbed. (It works!)
EXCELLENT RESOURCE:
Systematic, quick way for start/end of class review
Comprehensive preparation for the ACRE
(Assessment of Children/Youth Religion Education)
Supplemental resource for sacramental preparation
Comprehensive/convenient list of topics for student reports
Excellent resource for teaching daily Religion class, CCD and RCIA programs
Effective for teaching children, youth and adults
Great help for both visual and auditory learners
Practical guide to help parents teach their children
Optimal resource for adults to learn more about the Faith
Excellent topics for a "Religion Bee" (like the spelling bee), competitive, fun
Appropriate adjunct to the religion textbook
Fun for student-to-student tutoring
Ready-made classroom learning center
Aids memory retention, re-teaches/reviews, preps for learning yet to come
Great game, when combined with the Know Your Catholic Faith Game cards
Concise definitions
Visual
Readily at-hand
Bright, colorful illustrations
True to teachings of the Catholic Church