Author
Carolyn M. Deckelman
Carolyn M. Deckelman has worked with children and youth over forty years. During this time, she has taught religious education, has taught in Catholic and public schools, and worked in public library programs.  She is a certified catechist, classroom teacher and school library media specialist, and has been a reviewer of children's books. She is the author of: Ticket to the Future: A Parent-Teacher Go-Between (Guidebook for Parents), Callwyn Books USA, 1985. (Available from info@catholicteachingtools.com)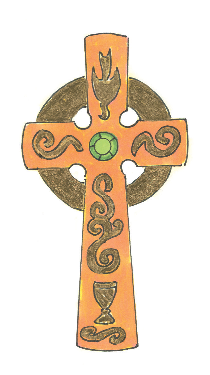 This material has received an Imprimatur and is true to the teachings of the Catholic Church.
Nihil Obstat:
Brian B. Reynolds, Ed.D.
Chancellor
Archdiocese of Louisville
Imprimatur:
† Most Reverend Joseph E. Kurtz, D.D.
Archbishop of Louisville
June 20, 2008
The Nihil Obstat and Imprimatur are official declarations that a book or pamphlet is free of doctrinal and moral error. No implication is contained therein that those who have granted the Nihil Obstat and the Imprimatur agree with the contents, opinions, or statements expressed.